Looking for great color schemes to use for your project? Check out http://kuler.adobe.com. You can even access Kuler in Photoshop by going to Window > Extensions > Kuler where you can browse, edit and use your chosen themes.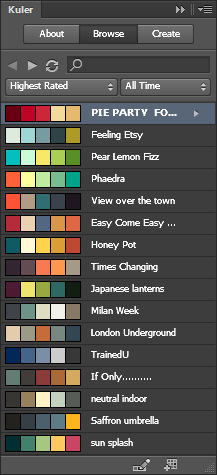 ---
If you enjoyed this post, please consider leaving a comment or sharing it along with your friends!
Get free email updates!

Subscribe!

Follow us!
---